Students are permitted to park within white line spaces. Parking in the visitor lot is NOT allowed.
Students must print and display a parking permit on the passenger side of their vehicle dashboard.
Please see the campus map for building and parking lot information. Click here for the campus map.
April 18 – Legal Issues for Code Enforcement and Emergency Service Personnel at Kean Hall, Room 127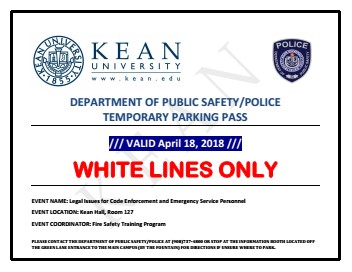 April 24 – Solar Power: Strategy and Tactics for the First Responder at Kean Hall, Room 127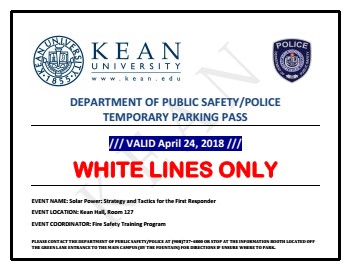 May 4 – Code Update at University Center, Little Theater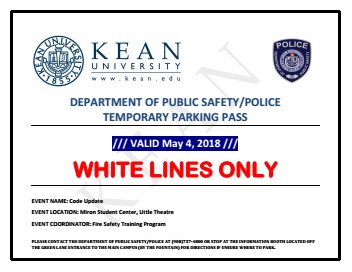 May 9 – Fundamentals of Use Group and Occupancy Classification at Kean Hall, Room 127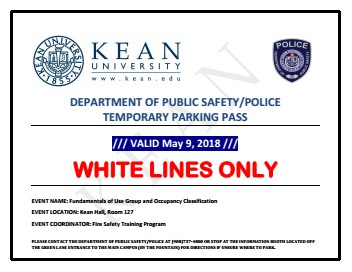 May 15 – The Art of Negotiating at Kean Hall, Room 127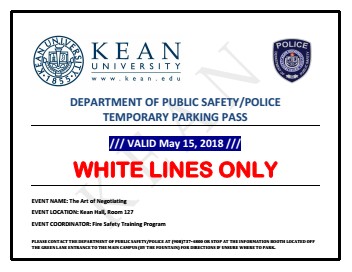 May 17 – Fire and Life Safety Education That Your Community Can Live With at Kean Hall, Room 127


June 4 – Elevator Rescue and Emergencies at Kean Hall, Room 127

June 11 – High Rise Operations 101 at Kean Hall, Room 127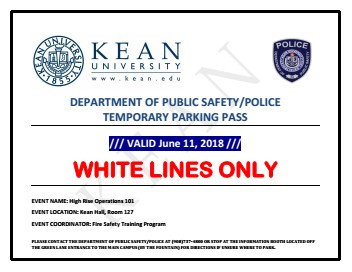 June 12 – Hazardous Materials; Bulk Storage to Big Box Stores at Kean Hall, Room 127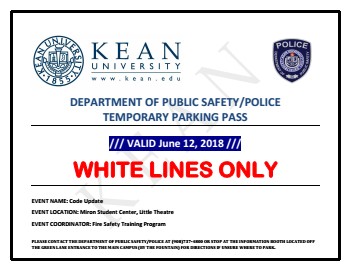 June 12 – Code Update at University Center, Little Theater